Lake Temiskaming Tour Passport Contest Station in Latchford, ON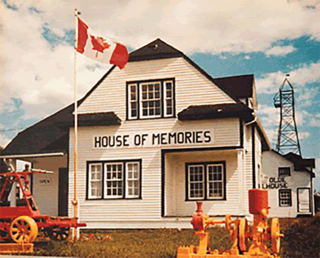 House of Memories Museum
10 Main St., Hwy 11, P.O. Box 10, Latchford, ON P0J 1N0
The Latchford House of Memories is a stroll down "Memory Lane," by those who loved Latchford and its unique past. This 10-room house contains many ancient artifacts dating back to the early 1900s and onto the more recent past of the 1970s and 1980s. Enjoy interesting
…

705-676-2416

While you are here
• Have a picnic under the sheltered pavilion at the Latchford waterfront.
• Take a selfie at the world's shortest covered bridge.
• Have a look at the new dam.
• Explore the Latchford and Area Trails.
Local Events
• Latchford Volunteer Fire Department
Rubber Duck Race
on August 24, 2019
Copyright and Notes

All content, apart from that provided by members and the public, is the copyright of the

Lake Temiskaming Tour

unless stated otherwise or published by other arrangement and permission of original copyright holder.

System © 2002-2021, Virtual North Inc.